Welcome to SchmuckWerk - Felizitas Deffner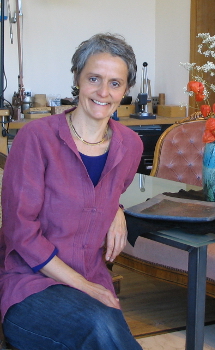 Überlingen has been home to the "SchmuckWerk Felizitas Deffner" jewellery studio since 2008.
A beautiful, light room looking out onto tall trees and the endless sky stimulates creative endeavour and is an invitation to linger and explore.

The focus of my jewellery designs is on integrating gold and sterling silver in combination with precious stones, pearls and unconventional material such as wood, glass, pebbles or mother of pearl.

Click here for the Picture Gallery.

For horse lovers I design jewellery using the hair of your equine friend.
Click here for Horsehair Jewellery.
I look forward to your visit and am happy to offer advice.